Welcome to the New Site!
By
Randy Robertson
| February 23rd, 2009 | Category:
News
|
No Comments »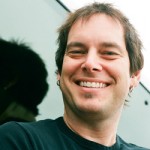 Hey everybody! Welcome to the new site! I hope you enjoy all the new features and information that I have for you.
This site represents a new direction for Earcon Media. I have made a conscious decision to work towards developing results focused web sites with an emphasis on web marketing and Search Engine Optimization. I believe my clients will see measurable positive results in the form of higher search engine rankings, higher call-to-action follow through and therefore higher profitability.
With that being said, I encourage you to subscribe to my newsletter and get on the fast track of having YOUR site be all that it can be.
The days of static web sites are over. The proliferation of social media sites, video and podcasts has made it manditory to be able to capitalize on the marketing potential that is available. Your web site is THE strongest form of advertising and direct communication with both existing and potential clients. The speed of technology is almost immeasurable, you do not want to be left behind.
The time is definitely upon us to take action and ask yourself "Is it time to have my web site working as hard as I am?"